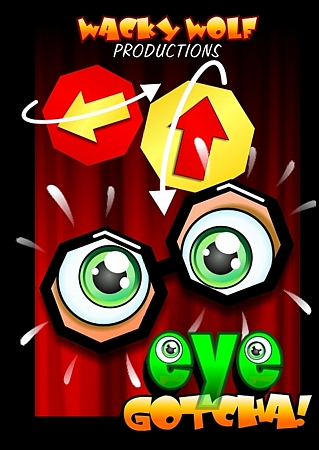 EYE GOTCHA!

Created by Chance Wolf
We are happy to present a BRAND NEW line of effects from our Wacky Wolfs series of magic! This new line will maintain the same high quality you have grown to expect but at an economical price!
BASIC ROUTINE: An octagonal panel is shown with a Yellow Arrow on one side and a Red Arrow on the other. You explain that the sign is used to test the kid's vision. The fun begins as the kids call out which way the arrow is pointing yet every time it is turned around the opposing arrow seems to point the WRONG WAY. It is turned every which way yet the Magician can't seem to get it right!
Finally the Magician states that "You kids must NEED GLASSES! Matter of fact, your vision is SO BAD you need REAL BIG GLASSES!" The panels is opened up, placed in front of the Magicians face and becomes a HUGE 24" WIDE PAIR OF GLASSES with a pair of CRAZY EYES staring at the kids! A great logical ending to a Classic effect in magic! Fabricated from top quality materials using our own unique digitally printed laminated Graphics.
Dimensions: 12" x 12" x 1/2" PACKS FLAT and PLAYS HUGE!!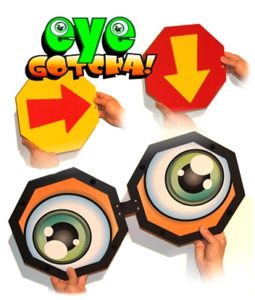 ~ VAULTED ~
(This effect is no longer available)
Thanks so much for your interest & support!