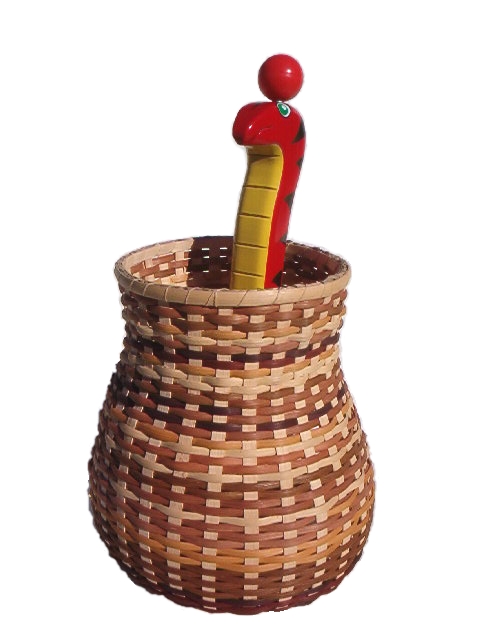 JACK HUGHES SNAKE BASKET

Re-created by Chance Wolf
The FIRST effect in our "Vintage Recreations" LIMITED EDITION Series / SOLD OUT!!
I am happy to say that the first effect we released is one of my personal favorites, The Jack Hughes Snake Basket.
I had purchased an Original version of this effect which included every feature Jack offered. I was most amazed that after almost 40 YEARS…EVERY gimmick WORKED! Our "Vintage Recreation" featured the Snake being updated by adding a feature that gives a far smoother rise. The entire gimmicked platform and components are comprised of Solid Oak and Polished Brass. They were beautiful pieces when completed.
Each Snake Basket included a Signed & Numbered C.O.A. along with a custom engraved I.D. Plate as well as a step by step photo diary of the making of this effect.
ONLY 12 UNITS MADE/SOLD (+2 Artists Proofs)
Original Price of $995 (we think)
Thanks so much for your interest & support!