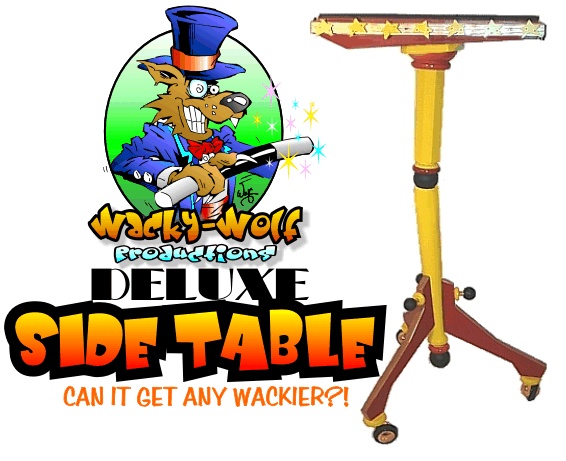 Deluxe Side Table

Created by Chance Wolf
Our VERY FIRST Wolf's Magic creation! Chance took the classic magician's side table and wackified it!  It was an engineering nightmare, but Chance was determined to defy physics and make it happen!  All hand crafted and painted with hinged top to store your magic supplies!  These tables are a rare find on the used the market with only a few red, green and we think there's a purple one floating around out there.  Good luck finding one!
ONLY 12 UNITS were MADE and only 10 SOLD!!
Original Price of $395 (CRAZINESS!!!)

(Production pictures below include a cameo by a young Dave Womach – thanks for your help in getting us started Dave!!)
Thanks so much for your interest & support!